Nick Troilo, DDS
My greatest desire is to maintain an environment that is in direct opposition to the public norm of a dental office. My mission is to create a space where everyone feels welcome and safe, where we are able to break down anxiety and fear through building trust and confidence.
I was born and raised in Wichita, Kansas. I attended Rockhurst University in Kansas City, where I played baseball and received a Bachelor of Arts in communication theory. I graduated from Creighton University School of Dentistry in Omaha, Nebraska, in 2016.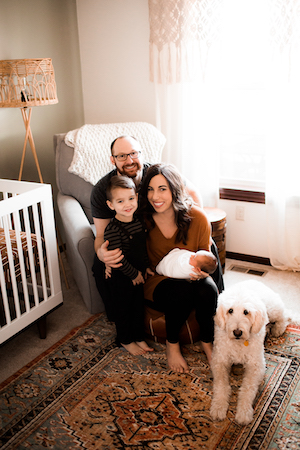 Like all healthcare fields, the dental landscape is constantly changing. Ongoing research leads to new technologies, materials, and techniques, which promise more consistent results.
It is my responsibility to keep up with these new options, to study both the processes and the results, and then evaluate whether to bring them into our practice. My focus is on providing our patients with proven options that are efficient, comfortable, and deliver lasting, healthy, natural-looking results.
I pursue the majority of my continuing education through the Create Dentistry Study Club and the Seattle Study Club. I am also a member of the American Dental Association, the Kansas Dental Association, and the Wichita District Dental Society.
My wife Kelsi and I have two children, Jett and Sullivan, as well as Bentley, the office dog. I spend all my time chasing children and helping to keep the house from falling down.
When the kids have gone to bed, I love to catch up on college and professional sports. I also try to find time to get to the gym.